The coronavirus is no ordinary disease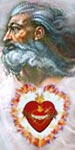 May 1, 2020 –  God the Father: "Today, I invite you to realize that this virus – the coronavirus – is no ordinary disease. It has been created from human ingenuity to specifically target the elderly and physically challenged. This is the plan of future generations to purify the human race around the world. It was released into the general population ahead of schedule – by accident. Those in charge were waiting for less capable government officials in your country* to be in office. Nevertheless, proposed harm is being unleashed on the whole human race. I tell you these things to help you to realize the underlying evil at work and hidden in hearts these days. You cannot be confounded by any turn of events. Over all situations, I am in Dominion. No one will be given power over you that is more powerful than your Eternal Father. Therefore, be emboldened with this knowledge. If you persevere in Truth, you have loaded your weapons against what seems to be and discharged them with Truth."
Continue to be light in the midst of Satan's cover of darkness
May 2, 2020 –  God the Father: "These are times of uncertainty. Not only because of this virus that is taking its toll, but also because of nefarious plans in the hearts of men. So much could and can happen that man cannot plan for. The release of this virus is only one such plot. Therefore, I tell you solemnly, the best preparation for the unknown is prayer from the heart for inner strength. Such prayer is unity in a strength that man cannot muster up through human efforts. Satan is losing his momentum as more and more the righteous hearts are exposing his actions for what they are. Children, continue to be light in the midst of Satan's cover of darkness. You are My instruments and My weapons when you do so."
The virus, which you cannot see, is still just as deadly as when it first began
May 3, 2020 – God the Father: "Children, take a deep breath and continue to shelter in place. Do not be fooled by the invisible enemy. The virus, which you cannot see, is still just as deadly as when it first began. Your will not to succumb to it is not your protection from it. You must be wise enough to do all you can to avoid exposure to this enemy. Do not take foolish chances – unnecessary chances. I need you in the front lines of prayer and sacrifice. This virus is Satan's attempt to 'thin out' the population and to take souls who are unprepared for their final judgment. Be wise enough to see Satan's hand in all of this. Protect yourselves with the shield of Truth which I am handing you today. Do not listen to Satan's lies trying to persuade you to give into carelessness. I, your Eternal Father, invite you into the Truth."
 The depth and strength of My Grace upon humanity increases with the severity of the times
May 4, 2020 – God the Father: The depth and strength of My Grace upon humanity increases with the severity of the times. So, then, when you face the greatest difficulties, you proportionately receive the most profound graces. So, it is, with these times when all of humanity is challenged by the threat of this deadly virus and at the same time denied the solace of a place of worship. My profound Grace is in the hearts of those true believers who refuse to let their faith be shaken. Such as these depend upon My Grace with trusting hearts. Fear and discouragement are the enemy and designed by Satan to disarm the faithful. Each moment carries with it the grace to persevere in the Truth. No two present moments are the same. Each has its own unique set of circumstances and graces. You will be given in every present moment whatever you need to persevere and to help others to persevere. Let this be the basis of your courage."
Let us be united in our hearts and in prayer, My little children

May 5, 2020 – Feast of Mary, Refuge of Holy Love – 23rd Anniversary – The Blessed Mother: "Praise be to Jesus. Dear children, this is the first time in years that this date has not been celebrated as the Feast of Mary, Refuge of Holy Love. Outwardly, there is no May Crowning or processions or special prayer services. I am celebrating with you in your hearts. We will never surrender this date to Satan's power. When you hold in your hearts good and positive thoughts, you are defeating Satan in his plans to be victorious in the present moment. Every season in the world brings with it individual characteristics. This season of spring is generally fickle in what it brings. The weather is undependable. The signs of summer appear amidst frigid temperatures, but, My children, carry the promise of better days to come in your hearts and you will still be joyful. This is true, also, if you contemplate My Son's triumphant return to earth even though you live amongst much sin and error. I am always with you in every situation. This quarantine is no different and will ultimately be a victory. Let us be united in our hearts and in prayer, My little children. Your heart is where you can always find Me."
The nation who is self-sufficient is the most secure
May 6, 2020 – God the Father: "The birds of the air remain independent as they do not rely on any one source for food or matters of survival. This is also a general rule for any nation who wishes to protect national independence. The nation who is self-sufficient is the most secure. Therefore, it behooves every nation to become domestically strong in order to maintain its independence. This would not be true if all nations were trustworthy in sharing their resources. Ambition rules the hearts of many leaders. It is unwise to naively trust some nations not to have hidden agendas. Duplicity rules many a nation's sustenance. This is the best way to maintain respect on an international level. Future events will bear this out to be true."
I will help you make holy decisions
May 7, 2020 – God the Father: "Every decision you make in your earthly life affects your status before Me. Even though I always forgive the repentant sinner, your decisions to choose sin over righteousness still affect your Heavenly reward. A person may lead an evil life and at the moment of death repent. Through My Mercy, he is saved, but his Heavenly reward will be much less than the soul who lives a life in obedience to My Commandments and in Holy Love. Live each moment as though you are standing before Me and I am gazing into your heart. Fill your hands with good deeds which you can give to Me as gifts when we meet face-to-face in Eternity. If you choose holiness, I will help you to discover how Satan is attacking you and obstructing your deeper journey into personal holiness. I will help you make holy decisions."
The greatest threat to mankind is the lack of love in hearts
May 8, 2020 – God the Father: "Children, realize that the greatest threat to humanity, these days, is not the coronavirus and its deadly effects. It isn't even war. The greatest threat to mankind is and always has been the lack of love in hearts. The lack of love in hearts results in man's distancing himself from My Divine Will. This is the doorway to the acceptance of sin and ultimately the love of evil. The soul who does not love Me above all else and neighbor as self, replaces that Holy Love with the evil love of the world and a disordered love of self. It is necessary in today's world that mankind takes into account where his present-moment decisions are leading him. If he does not, he may be surprised by his place before Me or away from Me in Eternity."
Pray to recognize the graces I offer and to use them wisely
May 9, 2020 –  God the Father: "Children, every present moment is the doorway to new and individual graces. There are no two present moments alike. There are no two graces alike. Stay close to Me so that I can help you to discover the beauty of each moment. If you are not close to Me, all that the present moment offers by way of grace escapes your notice and is unappreciated. My efforts to lead you in grace will only be discovered if you look closely as to what the present moment is offering you. If you do not discover the grace I offer you, you can easily be misled and follow the path of error. Be obedient to My Commandments for this is the path which opposes your perdition. Pray to recognize the graces I offer and to use them wisely. This is the way to follow My Divine Will for you."
Vacate worldly concerns and surrender them to the Holy Mother
May 10, 2020 –  God the Father: "These days, life in the womb is no longer respected as it should be. Consequently, motherhood is not respected as it should be. Devotion to the Most Holy Mother* has diminished and not regarded with the love and respect as it was in days gone by. So many favors and graces are lost due to this disregard for the Holy Mother and for the importance of the rosary.** If souls do not understand the true depth of the graces which are attendant to the Holy Rosary, they lose direction on the path of personal holiness. Like any mother, your Heavenly Mother longs to direct each one of Her children in the Way of Salvation. When you invoke the intercession of the Blessed Mother, She bends towards earth with all the affection of an earthly mother and even more because Her love is perfect and pure. She listens with heartfelt grace and consoles the afflicted while strengthening the discouraged heart. I speak to you today concerning motherhood as the Holy Mother is too modest to ever focus on Herself. She prays in every present moment for each of Her children, but saves extra special graces for those devoted to Her rosary. Vacate worldly concerns and surrender them to the Holy Mother."
About the visionary Maureen 
Source: Holy Love Ministries
Help the Lord spread His voice, time is running out
Please help spread these messages of faith, hope, salvation, defense against evil (by email, printing, Facebook, Twitter, and other media) to your loved ones, your friends, and all the people you may meet, who seek salvation or who are in danger of being eternally lost. The Lord gives great graces and blessings to those of goodwill who, according to their own possibilities, collaborate with His Plan of Salvation. Who helps the Lord save a soul predestine his own, independently from the outcome.
The truth about the Coronavirus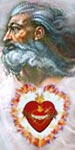 May 1, 2020 - God the Father says: "Today, I invite you to realize that this virus - the coronavirus - is no ordinary disease. It has been created from human ingenuity to specifically target the elderly and physically challenged. This is the plan of future generations to purify the human race around the world. It was released into the general population ahead of schedule - by accident. Those in charge were waiting for less capable government officials in your country (USA) to be in office. Nevertheless, proposed harm is being unleashed on the whole human race."
"I tell you these things to help you to realize the underlying evil at work and hidden in hearts these days. You cannot be confounded by any turn of events. Over all situations, I am in Dominion. No one will be given power over you that is more powerful than your Eternal Father. Therefore, be emboldened with this knowledge. If you persevere in Truth, you have loaded your weapons against what seems to be and discharged them with Truth." (Source: Holy Love)