December 07 2019
Call from St. Michael to the People of God.
Message to Enoch.
Prayer to the Sword of Saint Michael the Archangel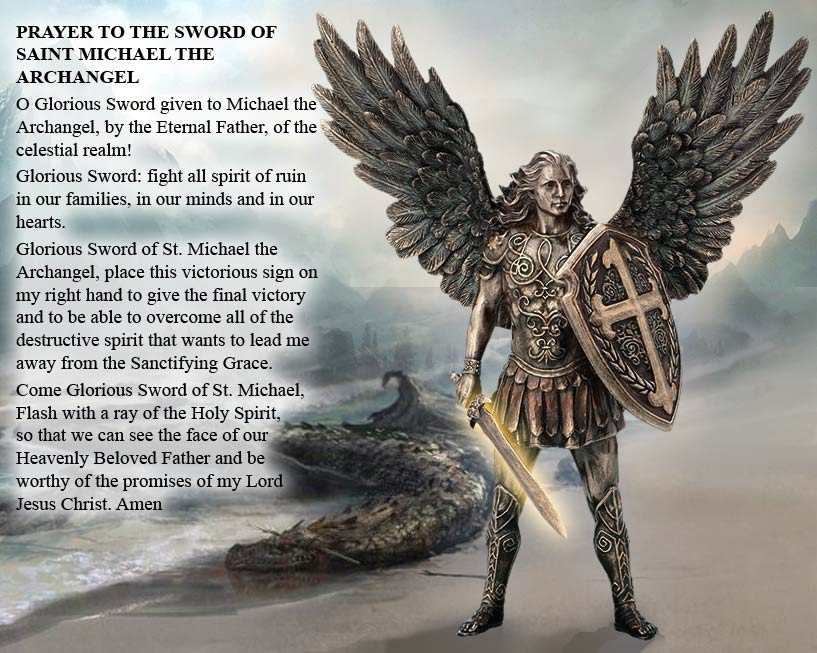 PRAYER TO THE SWORD OF SAINT MICHAEL THE ARCHANGEL
O Glorious Sword given to Michael the Archangel, by the Eternal Father, of the celestial realm!
Glorious Sword: fight all spirit of ruin in our families, in our minds and in our hearts.

Glorious Sword of St. Michael the Archangel, place this victorious sign on my right hand to give the final victory and to be able to overcome all of the destructive spirit that wants to lead me away from the Sanctifying Grace.

Come Glorious Sword of St. Michael, Flash with a ray of the Holy Spirit, so that we can see the face of our Heavenly Beloved Father and be worthy of the promises of my Lord Jesus Christ. Amen
Full message (here)
Source: mensajesdelbuenpastor
Fr. Michel Rodrigue explaines The Events of the End Times
Messages of Holy Love
Prepare your soul for the End Times, increase and strengthen your faith. Learn and obey the Ten Commandments so that God can protect you and your loved ones from the evil one.
Fear is lack of faith. Fear does not come from God.
Learn to trust in God the Father, Jesus, The Holy Spirit and the Blessed Mother, by reading the daily Messages of Holy Love.
(Read more...)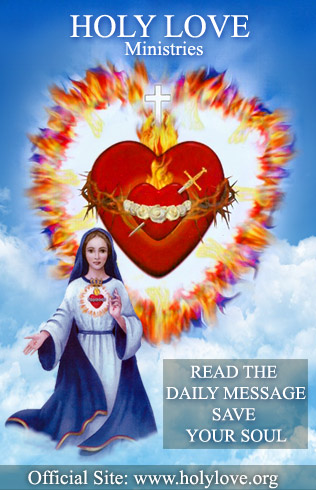 Read the daily messages
Catholics, we have entered the Pre-Tribulation, obey the Commandments, go to Confession; receive the Holy Eucharist and pray the Holy Rosary daily to keep your faith and save your loved ones. Prepare for the events that will devastate our planet: plagues, famine, WW3, cataclysms, antichrist's World Order