MESSAGE OF THE BLESSED VIRGIN MARY TO HER BELOVED DAUGHTER LUZ DE MARIA
MAY 23, 2020
The water of the seas will rise without prior warning and My children will suffer
"Beloved children of My Immaculate Heart:
I bless you with My Maternal Love.
EVIL IS PERSECUTING MY CHILDREN; SO IT HAS BEEN DOING DOWN THROUGH THE AGES (cf. Rev. 17).
The serpent has come to take away the children of My Son; it has dragged them along in a thousand ways by means of their minds and thinking, in which they are extremely rational, via baseless questions.
Man's ignorance and pride are repeated in this generation that wants to be like God and to dispose of life irresponsibly. The ambition for power separates men from God, keeping them at one moment in the affairs of Heaven and at another in those of the world. Thus at all times human beings cover themselves with the leprosy with which they are infected by wrongful actions that they see as good, but which conscience tells them are not good and go against God's Law.
THE LIMIT BETWEEN GOOD AND EVIL IS A STEP OF THE HUMAN EGO: IT IS A MOMENT IN WHICH THE CREATURE BECOMES INVOLVED IN DARKNESS AND ENTERS INTO SOMETHING FROM WHICH IT CANNOT THEN COME OUT.
A world leader will suffer, causing admiration and fear throughout humanity.
Beloved children of My Immaculate Heart, this generation has accepted the sacrileges of humanity, and these sacrileges draw purification to humanity in general.
THE CHAOS THAT HUMANITY IS FACING IS NOT ON THE MATERIAL LEVEL, AS MANY OF MY CHILDREN FEAR; THE GREATEST CHAOS ARRIVES WHEN GOD IS PUT ASIDE AND THOSE WHO ARE NOT PART OF THE TRUE MAGISTERIUM OF MY SON'S CHURCH ARE GIVEN PREFERENCE.
My beloved people:
There is a virus worse than the current one and that is lack of trust in My Divine Son: man has no respect for My Son because of separating from Him. THE WORST PANDEMIC THAT EXISTS IN THIS GENERATION IS THE LOSS OF FAITH, GENERATING DIVISIONS AND PERSECUTIONS WITHIN MY SON'S PEOPLE IN RELATION TO MY FAVORED SONS AND THOSE OF MY SON'S PEOPLE WHO ARE INVOLVED IN THE EVANGELIZATION OF THE PEOPLE OF GOD.
Beloved, those who preach are muzzled, those who raise their voices are brought down, those who make known the Word of My Son and Mine are punished terribly. Silence and the silencing of My children guarantee the triumph of evil over those who are naive.
Great darkness will hang over My Son's People – darkness caused by volcanic eruptions, by strong winds that pick up sand and earth and prevent the sun from getting through.
The water of the seas will rise without prior warning and My children will suffer.
Nature acts without warning: it acts with enormous force.
Illness will multiply in different forms, and mistrust among the world's people will grow until they come to fear one another.
The Sun will make man afraid and the increase of elements coming from space and coming to Earth will cause alarm.
SIN MUST BE EXPIATED, FIRSTLY BY THE HAND OF MAN, AND THEN THE DIVINE HAND WILL ACT UPON HUMANITY, AFTER THE MAN OF PERDITION HAS SCOURGED SINFUL HUMANITY.
Beloved children of My Immaculate Heart: you will seek the Truth and will not find it, therefore you must be one with My Son at this moment, you must convert so that you are not confused, you must be strong, creatures of Faith and lovers of Christ in the Eucharist, trusting in assistance from on High.
I offer you My protection and help, but for this you have to seek the Kingdom of God (cf. Mt 6:33), live in constant conversion, work and act in the likeness of My Son.
WHAT IS APPROACHING WILL COME, JUST AS WHAT I ANNOUNCED AND WAS NOT BELIEVED HAS ARRIVED… AND SO THE SCOURGE COMES IN THE BLINK OF AN EYE.
Shelter under My Maternal Mantle; I lead you to My Son so that you might enjoy Eternal Glory.
In the Unity of the Most Holy Trinity.
Mother Mary"
HAIL MARY MOST PURE, CONCEIVED WITHOUT SIN
HAIL MARY MOST PURE, CONCEIVED WITHOUT SIN
HAIL MARY MOST PURE, CONCEIVED WITHOUT SIN
Source: Revelaciones Marianas
Fr. Michel Rodrigue explaines The Events of the End Times
Do you want a quick overview of the end times? Then read "The great events of purification will begin this fall". If you want all the details of the unfolding events, then go to "Virtual Spiritual Retreat with Fr. Michel Rodrigue about the End Times".
The Rosary is the weapon of these times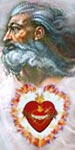 God the Father: "Children, the best way to change the conscience of the world and this country (U.S.A.) in particular is much prayer and many sacrifices. You may not see the effects of your efforts but persevere and do not be discouraged. Use your Rosaries as the mighty weapons that they are. A Rosary said from the heart is more powerful than any weapon of mass destruction. The Rosary is the weapon of these times. Do not let the daily news frighten you. Often, what you hear is not the Truth and only meant to influence your opinions..." (Read more..)
The truth about the Coronavirus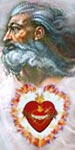 God the Father: "Today, I invite you to realize that this virus - the coronavirus - is no ordinary disease. It has been created from human ingenuity to specifically target the elderly and physically challenged. This is the plan of future generations to purify the human race around the world. It was released into the general population ahead of schedule - by accident. Those in charge were waiting for less capable government officials in your country (USA) to be in office. Nevertheless, proposed harm is being unleashed on the whole human race." (Read more...)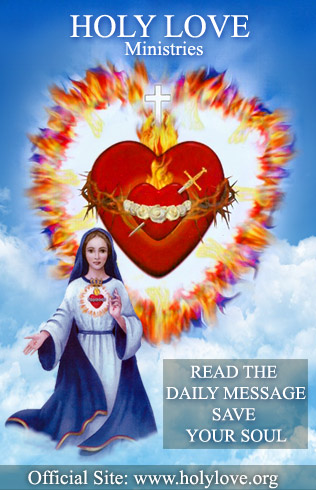 Read the daily messages
Help the Lord spread His voice, time is running out
Please help spread these messages of faith, hope, salvation, collaborate with God's Plan of Salvation. Who helps the Lord save a soul predestine his own, independently from the outcome.