Thursday, January 2, 2020:
Jesus said: "My people, at every Mass you are joined with Me in My Eucharist, and I am thanking all of My daily Mass adorers for being so faithful to Me. When you love someone, as you love Me first in your lives, you want to be with Me as much as you can. I am the center of your lives, and you are following all that I have taught you through the Scriptures and our personal relationships. In life you will be tested in many ways from the devil and people who will persecute you. Do not be afraid or fall into despair over any of your trials, but call on My help to lift you up in the joy of always being in My love. Remember what you have read in the Scriptures that you will know people by their fruits. If you want to show your love for Me, you can work to produce more good fruit in your actions, and let others show who they are by their fruits."
Prayer Group:
Jesus said: "My people, I have set before you the blessing or the curse as your people are going further astray from Me. In the vision you are seeing a bowl that represents the seven bowls of the Book of Revelation. I present this to you because My angels will soon be releasing these things upon the earth. I want you to read about these bowls and list them in this message."
Note: Seven bowls of the Book of Revelation: Chapter 16
1) The first angel poured out his bowl upon the earth and a sore and grievous wound was made upon the men who have the mark of the beast (plague of boils) and upon those who worshiped its image.
2) The second angel poured out his bowl upon the sea, and it became blood as of a dead man; and every live thing in the sea died.
3) The third angel poured out his bowl upon the rivers and fountains of water, and they became blood.
4) The fourth angel poured out his bowl upon the sun, and he was allowed to scorch mankind with fire. And mankind were scorched with great heat, and they blasphemed the name of God who has authority over these plagues, and they did not repent and give him glory.
5) The fifth angel poured out his bowl upon the throne of the beast; and its kingdom became dark, and they gnawed their tongues for pain. And they blasphemed the God of heaven because of their pains and their wounds, and they did not repent of their works.
6) The sixth angel poured out his bowl upon the great river Euphrates, and dried up its waters, that a way might be made ready for the kings from the rising sun.
16:13-16 The beast and the false prophet gathered their forces to fight God's forces at the Battle of Armageddon.
7) The seventh angel poured out his bowl upon the air. There was a great earthquake. And great hail, heavy as a talent, came down from heaven upon man; and men blasphemed God because of the plague of hail, for it was great.
Jesus said: "My son, you are familiar with the signs of the end times where there will be famine, earthquakes, and pestilence. You will be seeing more records broken in your weather, earthquakes, and volcanic eruptions. I have mentioned before how the strength of your magnetosphere is decreasing, and this will allow more of the solar wind to come through to affect your weather. This is leading up to a polar shift. It is this event that will cause these signs."
Jesus said: "My son, you are continuing to receive messages about the coming Warning because this is an indication of how close it is. I will bring the Warning in My time as it will be needed to give souls one last chance to convert their lives to loving Me before the tribulation will start. Everyone will receive a life review at the same time all over the earth. You will have a mini-judgment of your soul's destination, and a chance to change your life during the six weeks of conversion after My Warning. You will be coming to My refuges after the Warning as the persecution of My people will be intense. Trust in Me that I will protect My faithful at My refuges."
Jesus said: "My people, you will be seeing a major darkness of sin coming over the earth by the Antichrist's tribulation. At the end of the tribulation, I will bring My victory over the evil ones with My Comet of Chastisement. This will begin the three days of darkness when you will need your blessed candle for light. My faithful will be protected from harm at My refuges where your refuge angel will put up a shield from any destruction by this comet. All the evil ones will be cast into hell, and I will renew the earth so I can bring My faithful into My Era of Peace."
Jesus said: "My people, you remember when the Israelites were unhappy with My manna and I sent seraph serpents to attack them. It was Moses who held up the bronze seraph on a pole to heal those people who were bitten by the snakes. Today, the people are not accepting Me as their Bread of Life, and so I will allow the snakes of the demons to have their hour of control. But I am holding up My new cross that I am placing over all of My believers on their foreheads. This cross will allow My believers to be safe from the snakes of the coming tribulation so you can enter My refuges. Rejoice that I will protect and feed you at My refuges."
Jesus said: "My people, you are about to see an evil time that has not yet occurred. Do not be frightened when it may seem to you that the evil ones appear to be winning in a worldly way. All of the things they are bringing forth will pass away. I will call you to the safety of My refuges where My angels will fight for you. So have no fear because I will not leave you orphans."
Jesus said: "My people, I do not want My people to lose hope during the tribulation. You will be purified during the tribulation at My refuges, as it will be your purgatory on earth. All that you will suffer will be worth the future life you will have, as your reward will be in My Era of Peace for only My believers. Even those faithful, who may be martyred during this evil time, will be raised up to live in My Era of Peace. So rejoice My people and lift up your hearts because your Redemption is at hand."
Friday, January 3, 2020: (The Most Holy Name of Jesus)
Jesus said: "My people, I have come into the world as a God-man so I could die on the cross to take away your sins with Baptism. When you are baptized, you receive God the Father, Myself, and God the Holy Spirit. You are blessed with the sign of the cross that takes away your original sin. In the vision of a fire hydrant gushing with water, this is symbolic of the waters of Baptism. When you are baptized you are joined as one of My faithful servants. As a part of your faith, you will need to keep your soul pure of sin by frequent Confession. You need a pure soul free of mortal sin so you can receive My Blessed Sacrament which feeds your soul with My graces. My grace enables you to carry out the spiritual mission that was given to you. Trust in My help and keep close to Me in your prayers and the use of My sacraments."
Jesus said: "My son, I know how you were suffering more with your coughing, and you offered it up for souls. You were praying for some help, and now your new throat medicine is reducing your cough. It is not easy to deal with sickness when it keeps you from working on your projects. Keep trusting Me in your prayers, and I will work out your problems. I love you, My son, and I will help you in all of your trials. Be patient, and you will be fine in the end. Continue with your long form of the St. Michael prayer and your 24 Glory Be prayers for your book and any other problems that may come."
Saturday, January 4, 2020: (Michael Cooke funeral Mass)
Jesus said: "My people, you have seen many funerals of people dying around this time. Many souls are taken up to heaven around Christmas. It is proper that you help console this mother who lost two sons in their fifties this year. You can pray for their souls and have Masses offered for them as well. I have been calling a lot of souls home as your population is growing older on average. Death is part of your life on earth, and it just confirms how vulnerable your mortal bodies are. While you are still alive, it is good to make the best use of your time by working to save souls."
Jesus said: "My people, in this latest killing of an Iranian leader, there could be some serious consequences. The Iranians are threatening 35 targets. Now your President is warning Iran that he has 52 targets to destroy if Iran goes forward with their threats. There will be some attacks by Iran, but it will be how big an event that will determine the might of an American response. The world is bracing for Iran's response, because this could lead into a major conflict, especially if Russia gets involved. Pray that a war does not begin, because it could lead to a Battle of Armageddon in the Middle East."
Sunday, January 5, 2020: (The Epiphany of the Lord)
Jesus said: "My people, you are seeing the two different kinds of people on the earth. The one kind loves and adores Me, while the other kind hates Me and wants to kill My followers. In the Gospel reading you are seeing a stark contrast between the Three Kings who adored Me with their gifts of gold, frankincense, and myrrh vs. King Herod who wanted to kill Me. This reminds you again of how you will recognize people by their fruits in their actions. If you see a person helping others with good deeds, then you know this is a good person. But if you see someone who tries to ruin another person's reputation in order to gain money, then you know the evil intent of that person's actions. Pray for people who are doing evil so they can be saved from their misdeeds."
Monday, January 6, 2020: (St. Andre Bessette)
Jesus said: "My people, you are seeing people who have serious health problems, and you have been to many funerals. This is part of your human condition to see sick people, and some are dying of various causes. You need to comfort the sick and comfort those who are mourning a lost loved one. You can see how short your life is, so make the best use of your time by evangelizing souls to help them to heaven. I love all of you so much, and I want you to love Me and your neighbor. You are seeing some serious military threats between Iran and America, so pray for peace to stop any more bloodshed."
Jesus said: "My son, I am asking My refuge builders to set up My havens of protection where My angels will multiply your needed food, water, fuels, and buildings. I know how you have limited resources to prepare your refuges. But with Me, all things are possible. My son, you have carried out your projects to provide for what your people will need. Your refuge angels will finish whatever needs to be done for your preparations. I will be using My refuges to separate My faithful from the unbelievers. Only My believers will have a cross on their foreheads, which will allow them to enter My refuges. My angels will put up a shield that will make you invisible to the evil ones. They will also have a shield to protect My faithful from any harm, even from the Comet of Chastisement that will hit the earth. In My Warning I will show My faithful how it will be necessary to leave their homes so My angels can protect them. When I give you My word in an inner locution, you need to leave your homes, and follow the flame of your guardian angel, when you will be led to the nearest refuge. My refuges will be at My Blessed Mother's apparition sites, places blessed by My priest sons, shrines, monasteries, and caves. Rejoice that I will be protecting you and providing what you need to survive during the tribulation. Give praise and thanks to Me for all I am doing for My faithful."
Tuesday, January 7, 2020: (Julian B. Mass intention)
Jesus said: "My people, it is sad when you see younger people take their lives, but I have mercy on their souls when they have problems beyond their control. Julian is in lower purgatory, and today's Mass will help him. He needs your prayers as well as the rest of the family. Your neighbor also needs prayers for her pain and getting around. You have tried to comfort her, so do not forget to keep in touch with her. It is good to comfort those who are mourning the loss of their loved ones. Having Masses said for these unfortunate deaths is another kindness for the family."
Jesus said: "My people, you knew Iran would make some kind of response to killing their number two general. This came tonight as an Iranian attack with 15 ballistic missiles on two of your airbases in Iraq. Your President is waiting for an assessment of the damage, and he will make a statement in the morning. If more attacks come, there will probably be a measured response. This will be the first of other attacks that could come from Iran or their proxies. Your forces continue to be on high alert. Continue to pray for peace before attacks could lead to a larger war."
Wednesday, January 8, 2020:
Jesus said: "My people, your President and Congress will be making some serious decisions on how to react to the missile attack on your bases in Iraq. Any further escalation against Iran could increase a risk of an all out war against Iran. I have asked you to pray that war could be stopped before there is no return. Your President does not want a war, but he will do what is necessary to protect your military people. If Iran continues its attacks, they will be inviting a devastating response. It is just a matter of time before you will see a major battle in the Middle East."
Thursday, January 9, 2020:
Jesus said: "My son, I am showing you what it will be like when you have your Warning experience. It will seem like time stood still while I will take you back through your life experiences. At first you sensed a little pride in all that you accomplished. Then the reality set in when you realized that you could not have accomplished anything without My help. It was your going to daily Mass and Holy Communion that gave you the strength and ability to do what you were asked to do. Then you saw all of your sins and how they offended Me. You also saw how your life influenced other people both for good and bad. I have forgiven your sins in Confession, and you can move forward knowing I am at your side to help you through your life's trials. Everyone in the world will have a similar life review with a chance to see their lives as I see them. You will have six weeks after your Warning when you will be returned to your body, and you can make changes to do better in your life to please Me. This will be everyone's opportunity to see where their lives are headed, and a chance to work with Me out of love for Me and your neighbor."
Prayer Group:
Jesus said: "My son, this pain you are suffering in your shoulder can also be offered up for the souls you will meet in Puerto Rico. You have had sufferings before for the people who will hear your words. You need to pray your St. Michael prayer and your 24 Glory Be prayers to St. Therese for the people in Puerto Rico who are suffering with little electricity and from several serious earthquakes. Pray that you will have safe travel to Puerto Rico and all over the island. Have trust in Me that My angels will protect you."
Jesus said: "My people, your President was fortunate that Iran did not kill any of your soldiers in this latest attack which was a response to killing Iran's #2 General. For now you are not seeing any other responses, but you could see some cyber attacks on your grid or fuel supplies. You will have to protect any shipping in the Persian Gulf from any attacks. Much of the world's oil is transported from this region. Your people will have to be on alert from any number of military bases for any future attacks. Keep praying for peace that a larger war can be prevented."
Jesus said: "My people, since it takes 2/3rds of the Senate to vote to impeach your President, it is doubtful that enough votes will be cast to convict your President. This issue has consumed your Congress' time for almost three years. It is time to get on with the vote so your Senators can get on with the real business of running your government. Pray that your President will be acquitted of the false charges brought against him."
Jesus said: "My people, there is an attempt to have a trade deal with China and the US signed, but it is not sure if China will abide by such an agreement. This would be a peaceful exchange if such a trade agreement could be completed. There are still some tariff questions and questions about China forcing your companies to give them secrets on your products being made in China. Pray for a meaningful agreement to be signed."
Jesus said: "My people, you are seeing the recent downing of a Ukranian airliner that was not a mechanical malfunction, but your satellites saw an Iranian missile that downed this plane and killed 176 civilians. There were Canadians and Iranians that died, and there may be some repercussions of this destruction of a Ukranian civilian airliner. Iran is claiming this was a mistake, but this is only a coverup. Pray that this incident does not start a war."
Jesus said: "My people, you are seeing a debate over war powers, and to what extent the House can stop your Defense funds which your President needs to defend your country from any aggression from Iran. In the past many Presidents were not prevented from using Defense weapons to strike an aggressor. These war powers have been used in the past to fight any wars that you have had. It is hard to go back on a precedent that was established by previous Presidents. Pray that this problem will be worked out in your Congress."
Jesus said: "My son, you are preparing for your second trip to Puerto Rico. You went before after this island was damaged by Hurricane Maria. This time you are seeing several serious earthquakes of 6.5 and 5.8 that has caused a lot of damage, especially to their electric grid. You may have to take some windup lights and lanterns for having lights at night. You will be speaking to these people who are being tested again by some natural disasters. Comfort them with My messages of love and hope that they will be able to recover from these latest earthquakes. Pray for their souls that they will take My messages to heart so many could be saved from hell."
Friday, January 10, 2020:
Jesus said: "My son, over the last few weeks you have learned how delicate your health is, along with any pains in your body. There are many sick people with upper respiratory illnesses from the flu and bronchitis. Even some of your sickness could be coming from the chemtrails put in your skies. Other people have chronic pains in their bones and muscles that they have to tolerate their whole life. You, My son, have only had to endure your sickness and pains for a short time. When I restore your health, as you prayed for, you need to be thankful for My help, and pray for all the sick and hurting people in the world. Sickness and pain are part of your human condition, and you can pray to Me for help, much like I healed the leper in today's Gospel. You must have faith that I can heal you."
Jesus said: "My people, this small truce that you have with Iran will not last long. They are still the center of terrorism, and they will not give up their goal of spreading terrorism in the region. They are trying to influence Iraq to demand that your troops need to leave Iraq. They will be careful not to go over your President's red line, but they have other means of spreading their terrorist influence. Your country and your allies are still targets for bombings and cyber warfare. Do not let your guard down because they are planning their next attacks. Continue to pray for peace in the Middle East."
Saturday, January 11, 2020: (4:30 p.m. Baptism of Our Lord)
David said: "My dear parents, Mary and I have been watching over our father, who was suffering from his bronchitis with a constant cough. Now he is suffering from a shoulder pain. I know dad has been offering up his pain, but it has been a test. We are praying for dad to get better, especially before his trip to Puerto Rico. Keep praying to Jesus for a healing, and He will help you. I give a hello to mom (Carol) and my sisters. Call on me and Mary to help you all in your trials."
Jesus said: "My people, you are seeing a comparison of the fires in California with the fires in Australia. The common denominator is that both sets of fires were touched off by many arsonists. The fires in Australia are killing animals, destroying homes, and killing a few people. If the authorities could catch the arsonists, the arsonists should be sent to jail. The same applies to the arsonists in California. It is sad that demented people could cause so much damage and not be brought to trial. There is also a possibility that terrorist could have started these fires as well. Pray that the firefighters in Australia can bring these fires under control."
Sunday, January 12, 2020: (The Baptism of the Lord)
Jesus said: "My son, you have been lamenting over how many of your faithful friends have died unusual deaths. I want you all to lift up your spirits, because if you pray to them for help, they will help you in your evangelization efforts at your talks. They did not leave you, because you can still call on them by name in prayer. Let them help you, but you must invite them by your own free will. Let your deceased friends be active in your life through your prayers. Heaven is always willing to help, but you must request help in your prayer intentions. I am with you always, and I have helped you back to good health as you requested in your prayers. You can thank Me in your daily prayers for helping you to relieve your pain. Give praise and thanks to Me every day for all that I do for you."
Monday, January 13, 2020: (St. Hilary)
Jesus said: "My people, you are now entering Ordinary Time again after celebrating My birth and My Baptism. You are seeing in the vision how I started My public life by calling My disciples, who I would train as apostles. The Kingdom of God is at hand in My Presence, and I was calling the people to repent and convert their lives from any evil ways. My son, this is your mission as well, to call the people to repent, and hear My Good News of salvation. You are about to visit Puerto Rico again, and you are preparing your talks to share My Word in My messages to help them in life. Repenting and converting one's life takes a gift of faith, which you are praying that these people will hear. These people are suffering damage from earthquakes, as well as problems getting fuels and electricity which are hard to find. You need to lift up their spirits, and give them hope and trust in My help."
Jesus said: "My son, I was showing you the many earthquakes that have struck Puerto Rico (950) in the last week. Do not be afraid, My son, because I am sending you a legion (5,000) of My angels to protect you, your wife, and Fr. Michel. Continue with your planned talks, and I will be with you through any problems. Thank Nilda for setting up your talks and being your translator. Your words will give hope to the people who are being tested with power outages. Continue your St. Michael prayer and your 24 Glory Be prayers to St. Therese."
Tuesday, January 14, 2020:
Jesus said: "My people, you are sharing My joy of deliverance from your sins as you witness My Baptism. In the vision you are seeing Me, the Holy Spirit as a dove, and God the Father was speaking: (Matt. 3:17) 'This is My Beloved Son, in Whom I am well pleased.' In every Baptism that takes away original sin, you are blessed with the Sign of the Cross, as the Blessed Trinity is invoked to free you of your sins. Not only is your original sin forgiven, but you are brought into My Church as part of My faithful. As a member of My Church, you are anointed priest, prophet, and king to go out and evangelize people so they can have faith in Me also. You did not call Me, but I have called all of My people to know, love, and serve Me on this earth. Give praise and thanks to Me for inviting you to be a part of My Church through your Baptism."
Jesus said: "My son, your priest gave you an extra blessing of the Holy Spirit to give you strength and protection on your trip to Puerto Rico. You will be praying over the people there and giving them My words of hope and encouragement. Many people are without power, lights, and fuels for their cars. These people could use some miracles from Jesus to help them through their trials. These trials could be a means to convert some people into believers in Me. My disciples need to show them how important it is to trust in Me to help them get back on their feet."
Wednesday, January 15, 2020:
Jesus said: "My people, this vision of coins is to remind you of the widow's mite when she put two small copper coins into the temple treasury. But this was all she had to live on. I told you how the rich people put large amounts of money into the temple treasury, but they contributed out of their excess wealth. This woman had a stronger love for Me because she did not hold back anything from Me. When My people are giving donations, you also should be willing to give substantial donations out of love for Me. This is also true when you are called to share your faith with others. You need to give of yourself with a serious commitment to share your faith, just as you should share your finances. When you give Me the most and the best you could do, then you will receive your reward in heaven."
Thursday, January 16, 2020:
Our Lady said: "My dear children, I am happy that you could make time to come to my shrine when I appeared here in 1953 and I gave messages for 33 days. Even if the Church does not formally accept this shrine, I was truly here, and it is a holy place guarded by God's angels. You will read my messages later, but this is truly related to Fatima as I appeared to two young girls and a young boy. Read the promise in the first message and accept it into your heart. You had some of the holy water from the well, and I will give your petition for Amy to my Son, Jesus. Again, I thank you for visiting this holy mountain and my shrine."
Jesus said: "My people, I am shining down My Light and My graces on all of My people on the earth. You just read the Gospel of how I healed a man with leprosy, when he requested My healing. I call all of My faithful to come to Me in Confession to be cleansed of the leprosy of sin on your souls. I have died on the cross to bring salvation to everyone who will accept Me. Just as the man approached Me to ask for a healing, so you must ask Me of your own free will that you desire to be healed both physically in your body and spiritually in your soul. I love all of you and I desire that all of you could have pure souls if you so desire. So do not be lazy when you do not come to Confession, but come to the priest in the confessional so you can be made clean by the priest's absolution of your sins."
Source: John Leary
Fr. Michel Rodrigue explaines The Events of the End Times
Do you want a quick overview of the end times? Then read "The great events of purification will begin this fall". If you want all the details of the unfolding events, then go to "Virtual Spiritual Retreat with Fr. Michel Rodrigue about the End Times".
The Rosary is the weapon of these times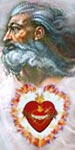 God the Father: "Children, the best way to change the conscience of the world and this country (U.S.A.) in particular is much prayer and many sacrifices. You may not see the effects of your efforts but persevere and do not be discouraged. Use your Rosaries as the mighty weapons that they are. A Rosary said from the heart is more powerful than any weapon of mass destruction. The Rosary is the weapon of these times. Do not let the daily news frighten you. Often, what you hear is not the Truth and only meant to influence your opinions..." (Read more..)
The truth about the Coronavirus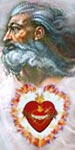 God the Father: "Today, I invite you to realize that this virus - the coronavirus - is no ordinary disease. It has been created from human ingenuity to specifically target the elderly and physically challenged. This is the plan of future generations to purify the human race around the world. It was released into the general population ahead of schedule - by accident. Those in charge were waiting for less capable government officials in your country (USA) to be in office. Nevertheless, proposed harm is being unleashed on the whole human race." (Read more...)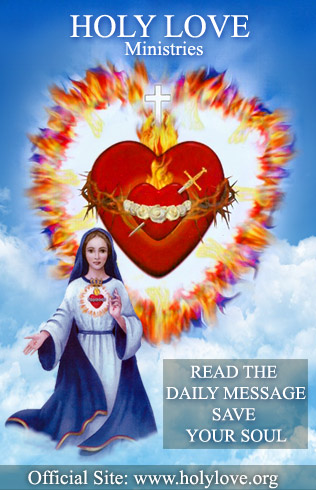 Read the daily messages
Help the Lord spread His voice, time is running out
Please help spread these messages of faith, hope, salvation, collaborate with God's Plan of Salvation. Who helps the Lord save a soul predestine his own, independently from the outcome.