Satan has a throat hold on the politics of the world
April 16, 2018
Once again, I (Maureen) see a Great Flame that I have come to know as the Heart of God the Father. He says:
"Never before in the history of mankind has there been so many graces given towards the conversion of souls. It takes great effort to reject My generosity at every turn. For the most part, My Grace goes unnoticed. I do not get discouraged, however. I keep offering overtures of grace. If I only save one soul, My efforts are worth it."
"Every effort you make on behalf of the welfare of others gains you merit in Heaven. In Heaven, I am your strength; you will desire nothing but My Presence. If this were true on earth, there would be no wars. It is mankind's unquenchable love of self which leads him so far away from Me. Return to love of Me and neighbor for true peace and happiness. Do not disregard My Commandments."
Read Deuteronomy 4:13-14+
And he declared to you his covenant, which he commanded you to perform, that is, the ten commandments; and he wrote them upon two tables of stone. And the Lord commanded me at that time to teach you statutes and ordinances, that you might do them in the land which you are going over to possess.
April 15, 2018
Once again, I (Maureen) see a Great Flame that I have come to know as the Heart of God the Father. He says: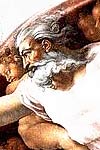 "I am the Father of all creation. There are some situations in the world where it is not wise to turn the other cheek. When innocent lives are threatened, a stand must be taken. Not to stand for good is to stand for evil."
"Taking a stand against evil is never easy and is always open to criticism. This is because people cannot discern good from evil. Satan uses every opportunity to confuse even the most obvious issues. Before you take a stand on any issue make certain you know good from evil in every situation."
April 14, 2018
Once again, I (Maureen) see a Great Flame that I have come to know as the Heart of God the Father. He says: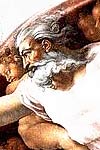 "There are many who do not understand these times and the battle between good and evil. They see conflicts in the world as human choices and not as the influence of Satan. This is why I pray souls will begin to recognize Satan's evil influence in the world."
"If you do not pray to recognize the enemy he can accomplish much in individual lives and in the world. He has control of many politicians and others of profound influence. He has a plan to overcome good by disguising evil as good. If your leaders do not pray for wisdom, he will succeed."
Read Wisdom 6:1-3, 24+
Listen therefore, O kings, and understand;
learn, O judges of the ends of the earth.
Give ear, you that rule over multitudes,
and boast of many nations.
For your dominion was given you from the Lord,
and your sovereignty from the Most High,
who will search out your works and inquire into your plans.
A multitude of wise men is the salvation of the world,
and a sensible king is the stability of his people.
April 13, 2018
Once again, I (Maureen) see a Great Flame that I have come to know as the Heart of God the Father. He says: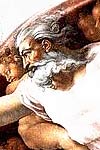 "I am the Creator of all. I come to you today seeking your conversion through Holy Love. One conversion changes not only one life, but countless others who witness the change. These are the ones you may never hear about."
"I count on your perseverance with your crosses. Humble fortitude is the answer. Do not allow Satan to tempt you into focusing only on yourself and how the cross affects you. That is how many crosses are wasted."
April 12, 2018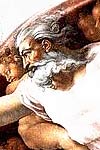 "I am your Papa God. Anyone who does not live in the Truth, does not serve in the Truth and, therefore, should not be a part of any government. Lack of Truth is the foundation of corruption. This is how leaders should choose who is worthy to serve under them."
April 11, 2018
Once again, I (Maureen) see a Great Flame that I have come to know as the Heart of God the Father. He says: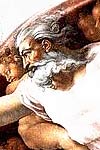 "I am your Heavenly Father. When you face difficulties - be it health issues, financial problems or the like - My strength is in the resolution. Depend upon My strength to carry you through every problem. Most of all trust in Me."
April 8, 2018 - Divine Mercy Sunday - 3:00 P.M. Service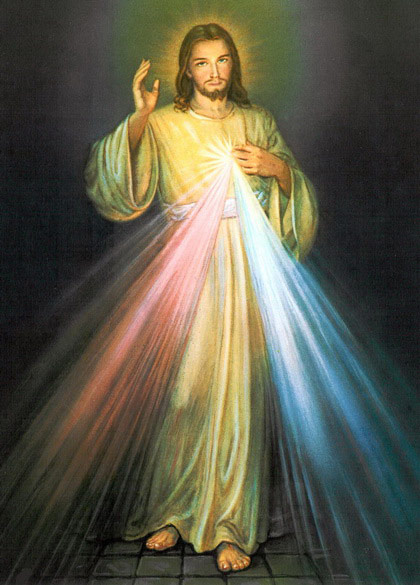 (This Message was given in multiple parts over several days.)
Jesus is here* as He is in the Divine Mercy Image. He says: "I am your Jesus, born Incarnate."
"Dear children, the hour of your procrastination is ending. You must choose good over evil in each present moment. Remember, not to choose is to choose. The decisions you make in every present moment bring you either closer to Me, or farther away. The time approaches when all your decisions will come together to determine your eternity. Many world leaders have bartered with Satan to gain their status in the world. This is why prayer and sacrifice are so, so important, today. These leaders are Satan's pawns."
"Dear children, knowing this - that Satan has a throat hold on the politics of the world - you cannot afford to procrastinate longer. Hasten to your conversion. The goods of the world are and will be used as a power base to manipulate certain aspects of survival and to strengthen Satan's grip on certain areas of the world. Do not think that weapons alone can protect your freedom. You must pray. Prayer can overwhelm the enemy."
"Pray this way:"
"Eternal Father, listen to your children as they seek justice during these trying times. Bring light to the way of darkness that has closed in around them. Help the honest to be victorious over the dishonest. Give them the grace to know they cannot negotiate with the countries Satan is ruling. Give them wisdom. Amen."
"My coming to you is to make the way clear for My Second Coming; that you will purify your hearts so that My Light can flood them. Surrender to Me all your iniquity, all your fears and all your doubts. I come to you to bring you true peace, not the false peace that Satan wants you to believe in. Trust in Me."
"Today, I come, as always, to welcome all sinners into the abode of My Merciful Heart. This is the age and the hour when My Mercy seeks to cover the earth. The passage of time is deceptive. People are falsely secure as time seems to take no heed of the moral course of humanity, which most often opposes My Father's Will. Today, I urge you, be cautious as to the path you travel. At some point, time will catch up to you."
"My Compassionate Heart is your strength."
"I am Divine Mercy, your Compassionate Jesus, who wants to relieve you of every difficulty. The more you trust in Me, the more I can act in your life. Therefore, pray for trust. I am taking your petitions into My Merciful Heart this day. Do not fear, but trust that I am with you in every present moment."
"Today, I am extending to you My Blessing of Divine Love."
* The apparition site of Maranatha Spring and Shrine.
Source: Holy Love