May 22, 2020
Call of St. Raphael the Archangel to the People of God. Message to Enoch.
Raphael the Archangel: Do not hesitate to call me, you will need Me 
"People of God, the Peace of the Most High be with you all.
Beloved Brothers, I am Raphael Archangel, also called "Medicine of God"; by the Mercy and Grace of the Most High I will be accompanying you on your passage through the desert of purification. I am one of the many Archangels who remain in worship and in praise near the Throne of God. The mission entrusted to me is to assist, protect and heal you with God's Medicine, so that you may receive healing from Heaven. I am the Chief Medical Officer of Heaven and I oversee all my brothers the Archangels and Angels, who, like me, are responsible to heal the People of God.
The Heavenly Physicians, we are ready to help you, care for you and bring you the remedies of Heaven, who will heal all kind of diseases in this world. In these times where you are living in so much turmoil of so much darkness, where diseases, viruses and pandemics whip you, do not doubt to turn to Me. Put your faith and trust in God the Most High first and ask Him that by my humble intercession I can assist you. My Father and yours, is Infinitely Merciful and will send me together with my Brothers Medical Doctors of Heaven to help you, if you ask for it.
Brethren, these are times of darkness and the emissaries of evil are making you sick with viruses and pandemics, created by them. The attack on the People of God has already begun; therefore do not hesitate to call me, you will need Me, so that by the Mercy of God I may cure your diseases. I give you this powerful prayer so that you may do it in faith and to invoke me. Ask Papa God, by my humble Intercession, to grant you the healing of the body or of the soul you need. Do not forget that I am Medicine of God and I am at your service.
POWERFUL PRAYER TO RECEIVE HEALING FROM ST. RAPHAEL THE ARCHANGEL
(MEDICINE FOR HEALING THE PEOPLE OF GOD)
Blessed Archangel Raphael, "Medicine of God", come to my aid in the company of the Archangels and the Angels Medical Doctors of Heaven, because I feel sick in my body and in my soul. I turn to You, mighty Heavenly Physician, so that if it is the Will of God and by your Holy Intercession, you may grant me the healing my body needs and the protection my soul needs. O Blessed Archangel Raphael, you who guided and protected Tobias and healed Tobit's blindness, come to care for me and to give me the Medicine of Heaven, to heal my spiritual blindness and the sickness that trouble my body. Glorious Archangel Raphael, come and help me and bring me the Medicine of Heaven that heals my physical and spiritual illness. May it all be for the Glory of God. Amen,
Pray the Creed and the Our Father.
May the Peace of the Most High remain in you men of good will.
Your Brother and Servant, Raphael, the Archangel. Medicine of God.
Give brethren to know my messages to all mankind."
Source: mensajesdelbuenpastor
Urgent call of Jesus the Eternal High Priest
August 9th 2020 from 12:00 am to 6:00 pm - Worldwide day of fasting and of prayer to the Heavenly Father for the protection of Catholic Temples, Shrines and Holy Places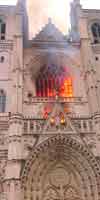 "I make an urgent call to the whole Catholic world for a day of fasting and of prayer to be held worldwide on August 9th with the prayer of the Rosary of my Most Precious Blood and with the prayer of the Exorcism of St. Michael, from 12:00 am to 6:00 pm, asking the Heavenly Father for the protection of my Temples, Shrines and Holy Places, which are being destroyed and desecrated by the forces of evil of this world. I'm counting on you, my Flock." —Jesus the Eternal High Priest
The truth about the Coronavirus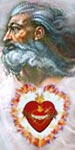 May 1, 2020 - God the Father says: "Today, I invite you to realize that this virus - the coronavirus - is no ordinary disease. It has been created from human ingenuity to specifically target the elderly and physically challenged. This is the plan of future generations to purify the human race around the world. It was released into the general population ahead of schedule - by accident. Those in charge were waiting for less capable government officials in your country (USA) to be in office. Nevertheless, proposed harm is being unleashed on the whole human race."
"I tell you these things to help you to realize the underlying evil at work and hidden in hearts these days. You cannot be confounded by any turn of events. Over all situations, I am in Dominion. No one will be given power over you that is more powerful than your Eternal Father. Therefore, be emboldened with this knowledge. If you persevere in Truth, you have loaded your weapons against what seems to be and discharged them with Truth." (Source: Holy Love)
Help the Lord spread His voice, time is running out
Please help spread these messages of faith, hope, salvation,
defense
against evil (by email, printing, Facebook, Twitter, and other media) to your loved ones, your friends, and all the people you may meet, who seek salvation or who are in danger of being eternally lost. The Lord gives great graces and blessings to those of goodwill who, according to their own possibilities, collaborate with His Plan of Salvation.
Who helps the Lord save a soul predestine his own
, independently from the outcome.