Please read from begin to end, pay attention to Our Lord Jesus explaining the events to come and  how to prepare…
Wednesday, July 29, 2020: (St. Martha)
Jesus said: "My people, today's readings are all about love of Me and love of neighbor as yourself. There are many ways you can show your love for Me, even in the little things you do, as St. Therese did in her little ways. You can please Me in serving others as St. Martha did, and you can please Me in quiet contemplation when you are adoring My Real Presence in My Eucharist as St. Mary did. I told My apostles: 'Peace be with you.' If you stay in peace, even with upsetting things, you will not lose your temper in swearing or angry comments. Do not let the devil upset your peace, and stay calm and faithful throughout the day. In St. John's first reading he speaks of how I am love and I share My love with you, even when I died on the cross for your sins. I created all of you and I placed My image of love in each of you. You are all capable of loving Me and your neighbor. Use your free will to acknowledge your love for Me, as I desire to be loved in return. When you realize anxieties, worries, fears, and temptations to evil are all from the devil, then call on Me for help so you do not lose your peace."
Jesus said: "My people, you have prepared for this time of the refuge, and soon you will be using what you have stored for this time. Another worse virus is coming this fall, and you may again be confined to your homes with even worse restrictions. In the first virus attack, it was not as deadly as people predicted. This second attack will be worse, but unless you see a lot of dead bodies, you can withstand it. You will see the Battle of Armageddon where I will have some generals fight off the evil people and demons, with the help of My angels. There will be several battles, but I will win the war as the evil ones will be cast into hell. My faithful will be protected as you will be rewarded in My Era of Peace and later in heaven. Trust in My Word as My angels will protect you and feed you at My refuges."
Thursday, July 30, 2020: (St. Peter Chrysologus)
Jesus said: "My people, I am a bridge between this world and the next world after death. I have been talking about the end time preparations, but the end time of your life can happen any time. Your body is mortal, and you will not live very long in this life. So as you are preparing physically with refuges for the end times, you also need to be spiritually prepared for whenever I wish to call you home to Me in the death of the body. When your soul body leaves your physical body, you will still have your senses, but you will feel more alive without any pain. Then you will face your judgment. You can be prepared spiritually by frequent Confession of at least once a month. Along with your Mass and rosaries, helping your neighbor will also gain you graces and shorten your purgatory time. Those people, who live during the tribulation, will suffer their purgatory on earth at My refuges. You can only enter My refuges, if you are a believer in Me, when the angels will place an invisible cross on your forehead. Keeping your soul clean with frequent Confession, will also help you when you will face My Warning experience at your life review. My believers will not face a hell experience, unless they have mortal sin on their souls. These coming events will require faith and trust in Me that I will protect you through all of your trials."
Prayer Group:
Jesus said: "My people, you are seeing a constant conflict between the Black Lives Matter protesters and the police and Federal agents. Your police are needed to keep order, but their salaries are being threatened with budget cuts. This constant protest is being financed by rich liberals. If shooting people gets out of hand, you could see a civil war between this mob and the authorities. If this happens, your President may have to call up troops to control any riots. If this happens in many cities, he may even have to declare martial law against these destructive mobs."
Jesus said: "My people, your President does not have the authority to shut down an election. But if martial law was declared, he could stop the election. If a worse virus breaks out, this would be another reason to stop the election. Some people want to have mail-in ballots, but your President refuses to endorse this because such ballots could be easily forged. This could cause another battle in the courts over which ballots are legal. I have told you in previous messages that there is a good chance that your elections will be cancelled. Trust in Me for your protection in these coming events."
Jesus said: "My people, imagine how difficult it would be if you have a worse virus attack in the fall. It will be more deadly, and you will instantly see another shut down, but this time you may not be able to go to your food stores. This is why I have advised My faithful to store some canned foods at your homes in case you cannot leave. Only if you see a lot of people dying, will I call you to My refuges. Trust in Me when I will give you an inner locution to leave your homes."
Jesus said: "My son, this vision is similar to a vision you were given by another visionary (Evetta) who bought several old army barracks in Canada. This happened before you had messages, but now you can see how this was a prophesy for your time even now. When your lives are in danger, I will call My believers to come to My refuges, and their guardian angels will lead them with a flame to the nearest refuge."
Jesus said: "My people, there is a Scripture of these end times in Acts 2:17: 'And it shall come to pass in the last days, says the Lord, that I will pour forth of My Spirit upon all flesh; and your sons and your daughters shall prophesy, and your young men shall see visions, and your old men shall dream dreams.' All of My messengers and visionaries in the end times will be speaking about the need to come to My refuges to be protected from the evil ones. This is why I have called refuge builders to set up places of safe havens for My faithful to come at the proper time. These refuge builders are following My directions and they have spent many hours, work, and money to make places ready to receive My believers. Trust in My Word that you will be protected from the evil ones throughout the tribulation."
Friday, July 31, 2020: (St. Ignatius of Loyola)
Jesus said: "My son, in the first reading (Jeremiah 26:1-9) Jeremiah told the people of an impending destruction of Israel because of their sins. The people and the priests did not want to hear such words, and these people even wanted to kill Jeremiah. He had to flee into hiding. You, My son, have also had many messages about how America will be taken over as well, to make the world ready for the reign of the Antichrist. Your people do not want to hear this message either. When you talk of storing food and setting up refuges, the people did not see the need. But now with these virus attacks, the people understand your messages more. Even when you told people not to take vaccines or the mark of the beast in a computer chip in the body, people at first thought this was not possible. Now you are seeing how the rich people want to use vaccines to kill people, and reduce the population. These same evil ones want to force people to have chips in the body, so they could control your mind and soul as robots for their evil work. Refuse even under pain of death to take any vaccines, and refuse to take any chip in the body for any reason. Even if people laugh at you, or criticize you, you need to keep giving My messages to warn the people of the evil ones who want to control people. Trust in My Word that My believers need to come to My refuges for protection from those evil ones who want to kill you, as they tried to kill the early prophets of Israel."
Jesus said: "My people, the time before the next virus attack is running out. I warned you this new virus attack would come in the fall. My people need to prepare their souls with monthly Confession. You will need masks and stay inside when you can see chemtrails being used. You can build up your immune system with Hawthorn pills, vitamin C, and elderberry extract. You can stay in your homes with the next lock down, if you do not see a lot of dead bodies. If it is dangerous to stay at your homes, I will warn you with My inner locution to tell you it is time to come to My refuges. At My refuges you will look on the luminous cross or drink spring water, and you will be healed of any virus or any other affliction. After you are healed of any health issue, My angels will shield you from any virus, poisonous gas, or even bombs. The evil ones will not be able to kill you at My refuges. Be thankful that I will be watching over you to protect you from the evil ones, and provide for your needs."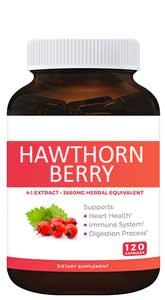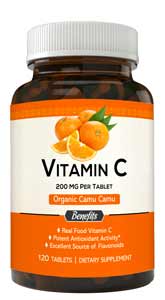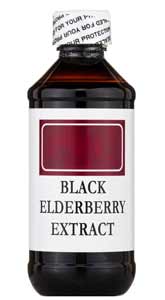 Saturday, August 1, 2020: (St. Alphonsus Liguori)
Jesus said: "My people, today I want to give you a lesson on how the communists work, when they are set on a takeover. Their strategy is two steps forward and one step back, so their momentum is to constantly push forward for a takeover. Whenever they appear to back away, it is only for a compromise. But then they move forward again, so do not be tricked when they seem to stop protesting. The only way to deal with the communists is with force and prayers. They always stand down when there is a stronger force than they are, and prayer is like throwing hot water on their ears. So if you intend to keep your country free, you need to put up a major resistance to the communists' plans. Put down their resistance, and put more prayer in your churches, your homes, and even your schools."
Jesus said: "My son, you need to plan on not being able to cook on your existing oven that requires natural gas that will stop quickly. You first need to get some more good size kettles so you can hydrate your dehydrated food with your well water. You need some propane burners to cook on, and other wood burners. Use your fireplace and your fire pit for cooking things. Think big and rotate dinner hours for at least two meals a day. You can buy two more five gallon propane tanks for cooking, and I will multiply this fuel. You can buy another CampChef with two burners and an oven for making bread. Use your butane burner, your outside grill, and your Coleman stove. Buy a device to cook on in your fire pit. You may have to buy more flour and yeast to make your bread that I can multiply. I truly will multiply the materials for your food, but you need pots, pans, and ovens to work with. By getting more means to cook food, you will be somewhat ready to help feed large numbers of people at your refuge."
Sunday, August 2, 2020:
Jesus said: "My people, I do not want anyone to mock My words or My miracles in the Gospel. This is why you saw lightning come down on your deacon for misinterpreting My miracle of multiplying the loaves and fish for the 5,000. The deacon was mistaught by liberal teachers to say that the people shared their own meals that they had brought with them. In order for Me to perform miracles, the people had to have faith that I could multiply the food for the 5,000. You remember how I could not perform miracles in Nazareth, because the people did not have faith in Me to perform healings. There is a symbolism in this bread to represent My Eucharist. When I split the bread at the Last Supper this became My Real Body and Blood. ONLY I can give you My Bread of life in Holy Communion, and this is your belief in My Real Presence. So at My refuges, when My refuge builders have to feed 5,000 people, they have to have faith that I can perform this miracle of multiplication of the food, water, and fuels. This Gospel speaks of My feeding 5,000 men, so it has an extra meaning also at My refuges. Remember when I told you that My angels will provide buildings for the 5,000 people that will come as in a stadium of people. You all will have Holy Communion daily from the priest or My angels, which will be another miracle. You need to have at least a small amount of food for Me to multiply. So be prepared, and trust in My power to multiply what you need."
Monday, August 3, 2020:
The Blessed Mother said: "My dear children, over the years I have given messages to many people, but these places are not always accepted by your Church leaders. When you read any messages from various visionaries, you need to test the spirit of its true value. The Church is very careful in approving messages, so do not be surprised when certain bishops do not approve of messages from a certain person. Keep praying my rosary and wearing my scapular which brings you to my Son, Jesus. Very few people have their messages approved by the Church."
Source: John Leary
Fr. Michel Rodrigue explaines The Events of the End Times
Do you want a quick overview of the end times? Then read "The great events of purification will begin this fall". If you want all the details of the unfolding events, then go to "Virtual Spiritual Retreat with Fr. Michel Rodrigue about the End Times".
Messages of Holy Love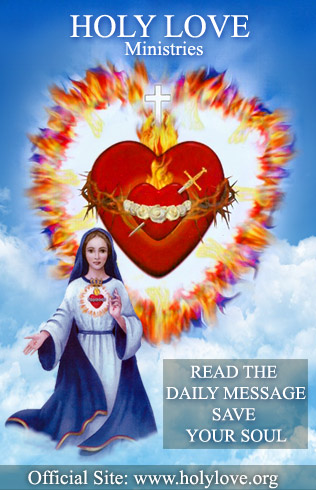 Read the daily messages
Catholics, we have entered the Pre-Tribulation, observe the Commandments, go to Confession; receive the Holy Eucharist; pray at least 3 Rosaries a day to keep your faith and save your loved ones. Prepare for the events that will devastate our planet: plagues, famine, WW3, cataclysms, antichrist's World Order