Please read all the messages, lots of info on the end times. Prepare yourself ahead of  the unfolding events.
Wednesday, June 3, 2020:
Jesus said: "My people, I have been warning you in many messages to be prepared because you will see a worse virus attack in the fall. I told you to stock up on canned goods, and that the deep state will spread this new virus using the chemtrails. This is why you are seeing a fine white dust all over the houses. You will be warned to come to My refuges right before this second virus wave will strike. Many people will die in the fall, but My faithful will be healed at My refuges. You will look upon the luminous cross and be healed of any virus. You will also be healed of any sickness or health problem. My angels will protect My faithful and they will multiply your food, water, and fuels. Once you come to My refuges, this will be the beginning of the tribulation of the Antichrist. Have no fear because My angels will shield you from any harm of the evil ones."
Jesus said: "My people, how long are people going to keep up their protests in the streets? Many people do not understand such a long protest that has turned violent with police and the National Guard being called to assist order. Some violence has resulted from criminal and violent people who were rioting and looting. It is this violent element that has turned to resentment from the rest of your people who are watching in disgust. Many people have been frustrated that the governors are still ruling like dictators when the virus threat is not as serious. People still are being kept from attending Mass and sports events. You are seeing phases of opening, but your businesses need to open, or they will not survive. Pray for these protests and the violence to stop so you can get back to work in peace."
Thursday, June 4, 2020:
Prayer Group:
Jesus said: "My people, as you look at this small black hole expand into a large sinkhole, this is how the evil of one killing has expanded into a country wide protest of rioting and looting. I mentioned before how this is just the beginning of events that will lead up to the next virus attack on America in the fall. The deep state will keep trying to divide your country over the racial issue. They are even trying to cause a martial law that would change the structure of your government."
Jesus said: "My people, you are seeing this virus attack and the protesting as a means to take away your freedoms in your Bill of Rights. You have a freedom of religion, but the evil ones are doing everything to keep your churches closed. It is certain governors who are threatening fines for those churches who want to open. Pray that your people are able to open your churches, where you have adequate space for social distancing and wearing masks."
Jesus said: "My people, your medical people and governors have scared your people into submission as slaves to their authority. If you allow your leaders to rule over you, it will be hard to express your freedoms. You never had shutdowns for the seasonal flu nor the Spanish Flu. So protest this dictatorship, or you will lose all of your freedoms. Pray for Me to intercede in this virus attack to take away the deep state control over your lives."
Jesus said: "My son, you have replaced all of your old bad batteries with all new batteries along with the new proper thick cables that should have been used in the original installation. It took a lot of effort from your prayer group members to help bring your new batteries downstairs into the basement, and bring up the old batteries. Each solar battery weighs 124 lbs. Once Alex rewired the new batteries with the new cables, you then had your solar man fix your one PV inverter that stopped working. Your solar man installed a metering system so you could see the amounts of electricity that was generated and used. You now will have power in the day time even if your grid is shut down. Give praise and thanks to Me and to all the people who helped you. You were fortunate that you did not have to buy a hybrid inverter because your original inverter uses AC coupling for the panels to power your batteries when the grid is down."
Jesus said: "My people, you have seen all of the effects of your shutdown on your economy with millions of people unemployed. The fear tactics will be even worse with the next virus attack that will be more deadly in killing more people, than the first attack. Before this next deadly attack, you will have My Warning, and I will bring My faithful believers into My refuges so they will be healed. Do not delay in leaving your homes when I warn you with an inner locution, or you will suffer in the detention death camps. Refuse to take any vaccines or chips in the body. Do not even take any test either. My faithful will be protected at My refuges, but the unbelievers will suffer plagues and an eternity in hell. Trust in My protection throughout the coming tribulation, and you will be saved."
Jesus said: "My people, you know you are on the brink of seeing the beginning of the tribulation of the Antichrist. The scroll of seals of the Book of Revelation will begin soon, as you will soon see the Antichrist's brief reign over the whole world. I will allow this, as a punishment for all the abortions being committed. You will see evil things beyond what you have ever seen. Be thankful that My faithful will be protected, because the evil ones will suffer greatly, and even worse in the eternity of hell. Keep praying to save as many souls as you can."
Jesus said: "My people, when you come to My refuges, you may also have to suffer heat in the summer and limited heating in the winter. Refuge life will not be easy, but it will be much better than what the evil ones will suffer. You will be lucky to have fans and wet cloths that will replace your air conditioning. In the winter it will be hard to find fuel and heaters to give you some warmth in the winter. You will have to have people get the fuels and keep the heat coming. Be thankful that My angels will shield you from the evil ones, and multiply your food, water, and fuels. You all will be spending hours in front of My Blessed Sacrament around the clock. At the end of the tribulation My Comet of Chastisement will cleanse the earth of all of the evil ones. My faithful will then receive their reward in My Era of Peace."
Friday, June 5, 2020: (St. Boniface)
Jesus said: "My people, in some news you are seeing a lot of people who are able to come back to their old jobs, but there are still millions of people who are unemployed. The unemployment rate is about 14%. In the news and on TV you can still see protests in the streets led by paid members of Black Lives Matter and Antifa. Now in some cases your police and National Guard are told to allow a certain amount of destruction because the deep state wants chaos for their takeover plan. The left is using this crisis, especially in Democratic controlled states and cities, for political purposes against your President. They allow this destruction to happen, and then criticize your President for not stopping it. You will continue to see such planned protests right up into the fall, when a worse virus will break out. Have no fear My faithful, but be ready for the Warning and leaving for your safe havens at My refuges."
Jesus said: "My son, as you see the events getting more serious, you can see how the deep state is moving closer to a potential martial law status with all the protests. If the looting and shooting of people is allowed, then your streets will no longer be safe, and it may require the National Guard to establish order with martial law. As the chaos continues it is good that My refuge builders have everything ready to receive the believers I will send. My son, it is good that you have completed your last two projects of cutting up your ash tree wood, and fixing your batteries and your solar system in order to work off-grid. Your extra off-grid system is working and it can give power to run your water pump and your sump pumps even during the winter. You have followed all of My requests to finish each of your needed projects. Now you are ready to receive people when I will call people to My refuges. Use the Warning to help heal people of their sins."
Saturday, June 6, 2020: (St. Norbert)
Jesus said: "My people, today's Gospel is about the widow's mite when others donated large sums of money to the temple treasury from their excess wealth. But the widow only contributed a few copper coins which was all that she had to live on. She was more generous by giving all that she had. This is what I am asking of all of My faithful, to be generous in your support of My Church, and generous in sharing your money and faith with others. There is also an element of trust that the widow had in Me that I would help her to continue to survive. All of My faithful need this trust in Me as you saw in the vision of the sun coming in the window. I am that Light and help you can put your trust in to provide for all that you need in life. Have no fear of how I will support you in what you need to eat and where you need to live in a dwelling. Today is the anniversary of D-Day when the allies started fighting Hitler's armies in France. My people are also facing this battle against the evil inspired and laboratory created corona virus. You are also facing planned riots and looting by those deep state leaders who want to divide your country over a division of races. Pray and trust in My help to bring peace to your country. But you are seeing these events leading up to the tribulation of the Antichrist. Have no fear because I will bring My Warning of conversion, and I will bring My believers to My refuges to protect you from the next deadly virus in the fall."
Jesus said: "My people, there are many objects from space that have hit the earth. It is not uncommon to find impact craters on the earth with metal asteroids in the middle. Many such asteroids are made of metal and the speed and weight of such a metal asteroid could cause great damage. The object that brought down the trees in Russia caused great damage. There was another object in Russia that burned up with some damage. It is very possible that a large asteroid could again hit the earth and create a fiery entry into your atmosphere. You have heard of several objects that have been flying by the earth that were relatively close. Be prepared for when such an object could hit the earth with little or no notice. I will be protecting all of My faithful at My refuges, even now from any destruction."
Sunday, June 7, 2020: (Most Holy Trinity Sunday)
Jesus said: "My refuge builders, I have been encouraging you to get all of your last minute projects ready just as Noah made his preparations for the flood. I have told you before that I will separate the evil ones from My believers by making new arks for the flood of evil. You are already in the pre-tribulation as you see the devil inspiring his last minute attempts to win souls before My victory. You will be seeing a battle of the good people and My angels against the evil people and the demons. I will send My Warning as one last chance for sinners to repent and be saved. Before the next worse virus comes in the fall, I will call My believers to My refuges with an inner locution. Call on Me and I will have your guardian angels lead you to My refuges. My refuges will be your arks of protection as My angels will defend you and multiply your food, water, and fuels. The Antichrist will have a brief reign over the world, and then I will bring My Comet of Chastisement, and all the evil ones will be cast into hell. Then I will renew the earth, and bring My believers into My Era of Peace. Have no fear because My refuges will be your safe havens and arks of safety."
Monday, June 8, 2020:
Jesus said: "My people, as you look at the latest numbers of corona virus cases, you see that you are at the bottom of the outbreak curve. Because there are few cases, you are opening up in phases. Most everything is now opening, except your churches, and why is that? You have been to some churches for daily Mass with brave pastors. You are hearing some 20% of the space in a church could be open, but very few churches are abiding with this opening. Why are your bishops and priests so reluctant to share My sacraments? As you see places opening, it is time to question your own pastors to have a limited opening with all of your precautions. Look on the web sites and call them to see when they will allow people into Mass. If you cannot come to your own church, then it is time to come to a Mass in another parish. Your priests need to all be brave to share the Mass and stop restraining your people's right to worship Me."
Jesus said: "My people, for a few months you have been shutdown from certain jobs to try and minimize the spread of the corona virus. It is hard to determine which jobs are essential and which jobs are non-essential. Your unemployment rate went up to 13% as millions of workers are now unemployed. Now more jobs are coming back, but it will take years to bring back full employment. Since there are fewer virus cases, more jobs should be brought back where possible. It will be up to your governors and employers as to how many jobs will come back. In the meantime there will be a lot of unemployment checks that need to be sent out. This may require a large government pay out to back up the employers in making these payments. There is about a six month limit when these checks will stop. This is when these workers will have to find new jobs which could put a strain on your fragile economy to support more jobs. This problem may become worse in the fall, when you will see another shutdown with many people dying from a new virus. Pray that all of My believers will be able to get to My refuges before the fall virus comes. Be prepared with some extra food when you will be at My refuges."
Tuesday, June 9, 2020: (St. Ephrem)
Jesus said: "My people, in the first reading Elijah (3 Kings 17:7-16) met a widow and her son, and she made a cake for Elijah. Elijah prayed over her flour and oil, and they did not go empty, as the three people were able to eat for a year during a famine. This is significant for My faithful at My refuges. I will multiply your food, water, and fuels, but you must have complete trust and faith in Me that I can do this for you. Every time you pray in faith, your food will not go empty either. This will be a blessing for all of My believers, so they will be able to survive throughout the tribulation of the Antichrist. In the Gospel I told My apostles (Matt 5:13-14) that they were the salt of the earth. The apostles were also the Light of the world in spreading My Gospel. This was the beginning of My Church when My apostles went out to all the nations to share My Word. So it is today with My disciples of the end times. You are also being sent out into the world to share My Word and bring converted souls to Me. You just received the Holy Spirit at Pentecost, so you have His gifts to inspire you in carrying out your missions. You are truly the salt and Light to the world when you share My Gospel with the people. The people need to be converted into believers, so they are worthy of entering My refuges."
Jesus said: "My son, when I asked you to start a refuge, you agreed to follow Me, even though you did not know all the projects I would give you. You first used your inheritance to build an addition with a chapel, a kitchen, and a basement. After you had your addition blessed to rid the flies, your first project was to provide some beds. You put together three bunk beds with six new mattresses. You then purchased 22 cots with pads on top. You also purchased pillows, sheets, and blankets ready for forty people. Another project was to buy some dehydrated food, MREs, and canned foods. You then had an insert put into your fireplace, and you stored some wood and kerosene for fuels along with some heaters. You had the money, so you installed a solar system with 34 panels and 12 solar batteries. Later on you installed a second solar system of 12 panels and 12 batteries so you could clean off the snow and have power in the winter. You also had a water project to install a water well piped into the sinks and toilets. You had some problems, but now all of your projects are finished, and you are ready to receive people. Most of all you have an altar and a tabernacle where you could worship Me in My Host. You can trust Me to have My angels protect your refuge and provide for your needs. You have had four practice refuge runs with people sleeping overnight, even when you heated your house in the winter with wood and kerosene. This corona virus attack has given everyone another practice run of staying in your homes. At the refuge time you will not leave the perimeter of your property. Give thanks and praise to Me for guiding you in all of your preparations. You will be using your refuge soon when I will call My people to come to My safe havens."
Wednesday, June 10, 2020:
Jesus said: "My people, it is good to go to a Mass wherever it is open, if your own parish is not open. People, who have lived in communist countries, know how much the atheist communists suppress religion. Even now your authorities are discouraging opening the churches. Since there are fewer virus cases, your churches should be opening to smaller numbers, instead of not allowing people to attend Mass. It is the brave priests who are having Masses for the people. Your people and many priests are allowing the atheists to control your lives in a free country. Elijah questioned his people if they are going to obey God, or the idols of Baal. When you do not protest the atheist idol worshipers, then you do not let Me rule your lives. Be brave and attend Mass where it is open. In the Gospel I spoke of obeying the Ten Commandments, yet the Black Lives Matter and Antifa people are setting fires, destroying property, and stealing things from the stores. These people are not loving and obedient people, so why should you even listen to the rants to defund the police and list their demands? Some of these anarchists are going to jail for their crimes. This is not acceptable behavior, and do not let this mob have any control over how you are to live. They need prayers and your voice of disapproval. Your media and the liberal voices are trying to take over your government by force, and it may be time to give more support to your police and National Guard to protect you from this evil violence."
Jesus said: "My people, these anarchists of Black Lives Matter, Antifa, and their sponsors, are getting more violent, especially in Democrat states and cities. The police and the National Guard are not trying to stop the rioters and looters. The evil ones are trying to take down the police so they could take control. Your people need to wake up, because these evil anarchists are trying to take down your government. When violence and shooting of the police begins, you could see the beginning of a civil war between the violent liberals against the patriots. The evil ones want such a war, but your government may have to declare a national martial law to protect the people from the evil ones. When the shooting violence gets bad, My faithful may have to come to My refuges early to avoid being shot. Remember that once you come to My refuges, you will be there right through the tribulation of the Antichrist. Pray that the police and National Guard can put down any violent protests. Trust in My protection when your lives are in danger. You will see even more chaos and deaths when the second wave of the virus will kill many in the fall. You will be called to My refuges before the second virus attack comes."
Thursday, June 11, 2020: (old Church – Corpus Christi)
At a meeting place for Mass, after Holy Communion, I could see an accelerator pedal on a bus, and it got pushed right to the floor. Jesus said: "My people, you are seeing an accelerator pedal being pushed to the floor, representing how I am speeding up the time ever faster to shorten the time of the evil ones and the Antichrist. I told you before that I will be speeding up the earth on its axis to shorten the evil time for the sake of My elect. You can see how the left's troublemakers are doing everything to stir up the people over the race issue. They also are trying to defund the police and cause riots and looting. When more shooting starts, your President will be forced to call in the National Guard to protect the people and the small businesses. You cannot let the anarchists control things, or your rule of law will be lost. Pray that the left bullies can be controlled, or you may see a martial law. You do not want a civil war, but if things continue to get worse, you will see a battle between the left and the patriots. The devil's time is short, so call on My angels to protect you before I will need to call My faithful to My refuges."
Prayer Group:
Jesus said: "My people, you know that the eyes are the window to the soul. In some cases you can see love in the eyes of a good person. In other cases you can sense evil coming from a bad person. I want My people to love everyone, even your enemies. I AM love, and if you want to come to heaven, you need to have your sins cleansed and love everyone. You are seeing bad people doing bad things, but you need to pray for them and love them. It is not easy to love everyone, but this is required on your way to perfection."
Jesus said: "My people, in the old Church calendar today you are celebrating Corpus Christi. I know many of My faithful are daily Mass people, and it is difficult to find a Mass during this virus time. Some of you attend Adoration of My Blessed Sacrament, and you are My special loved ones because of your devotion to Me. I am calling My faithful to reach out to help save souls. Pray for the souls of your family that they will be saved before they die. I love all of you, and I want you to love Me as well."
Jesus said: "My people, I know My faithful are frustrated that some pastors have not opened their churches for some to attend Mass. This is difficult when your bishop and governor are not condoning Mass attendance. There are some priests who do have daily Mass. If your church does not have Mass, pray for these priests to open up. You can also go to another church where they have Mass. As you are reaching the third stage of opening, you could see more churches opening at least partially. Give praise and thanks to Me that Mass will be more available to the people."
Jesus said: "My people, it may not be easy to carry the Blessed Sacrament in your neighborhoods today, but you could pray for your neighborhood by walking around as you pray your rosaries. You could even drop a little exorcised salt along your path. By reaching out to everyone in prayer, you are blessing the people of your neighborhood. You need more prayers to calm down the violence that is going on in your streets. My power is stronger than all the evil people and demons, so call on Me to bring My angels down on your country to quell this evil."
Jesus said: "My people, right now your priests are streaming Masses on the internet. You are missing Holy Communion, and there are more graces given out when the people are attending Mass with the priest. It is this extra grace that is being blocked and people cannot receive Me in person. When you restore open Masses, you will be sending out more graces to all of your neighborhoods. So stop restricting My people from attending Mass, because you need to spread My graces by your attendance at Mass. This is why I want My faithful to attend Mass in person as much as you can, instead of watching Mass on TV, or the internet."
Jesus said: "My people, anything that keeps you from coming to Sunday Mass is definitely evil. The devil is using your fear of death to keep you from coming to Mass in person. With distancing and masks, your people should be able to come to Mass in church. Use your new third stage opening to encourage your priests to have Mass, and stop keeping you from receiving My Eucharist. Keep praying to open your churches, and pray for grace for your priests to open your churches for Mass and Holy Communion."
Jesus said: "My people, I realize how difficult it is for some priests to be brave enough to open their churches, even for a smaller number of people. My faithful, who seek out My Mass, are also to be commended for their efforts. For these brave priests and faithful, I will send My special graces to strengthen these people against the devil's temptations. I will also send My angels to encourage these faithful and all Christians to come closer to Me so they can endure this pre-tribulation and the tribulation of the Antichrist to come. Keep praying your daily prayers and coming to at least monthly Confession."
Saturday, June 13, 2020: (St Anthony of Padua)
Jesus said: "My people of America, you are seeing a punishment coming upon America for all of your abortions that have been an essential business. You have seen the first wave of the corona virus followed by the riots and looting by Black Lives Matters and Antifa movements. You will see an even worse virus in the fall that will kill many people. It will be when the lives of My faithful are in danger, that I will call them to the safety of My refuges. This next virus could destroy your economy. At a certain point you will see a nuclear war take place that could destroy several of your cities. My faithful will be protected at My refuges. The tribulation will start when the Antichrist declares himself. At the end of the tribulation I will bring My victory, and all the evil ones will be cast into hell. My faithful will then be brought into My Era of Peace as their reward for being faithful to Me."
Jesus said: "My people, you are continuing to see more riots, looting, and arson by people like Antifa that are causing the violence. You need your police for law and order, but bad things happen when police are threatened by individuals with weapons. The people, who are causing the riots and looting need to be stopped, or your businesses will leave the cities. You need to have order, or you will not have freedoms with mob violence. The radical and violent left are using violent protests to try and gain control over the police. Defunding the police is a communist tactic in an attempt to take over your government. If this chaos is not reigned in, you could see a civil war. Pray for peace and a stop to all the violence."
Sunday, June 14, 2020: (Corpus Christi)
Jesus said: "My son, today is a special day to honor Me in My Blessed Sacrament. As a daily Mass person and one who comes to Adoration holy hours, I know that you make Me the center of your life. Wherever you have My Blessed Sacrament, you need to genuflect and make time for Me in prayer. When you are with Me in Holy Communion, you have a small taste of heaven. It is in your quiet moments with Me that I share My messages with you. It is good to pray your rosaries and come to Mass every day, as well as monthly Confession. A holy prayer life is important to keep your spiritual gifts. You need to be a good example to those people around you. Remember to pray a little more in front of My tabernacle."
Monday, June 15, 2020:
Jesus said: "My people, what your world needs is more love and people praying. Do not listen to the devil and the evil ones who are trying to divide your people, and cause rioting and looting. The anarchists are mostly atheists who are trying to force socialist communist controls on your people. This virus was made purposely to give control over you. Instead of getting mad at each other, you all need to be more loving and help people. This insurrection is following Satan's plan to bring in the Antichrist's reign and power. These are all signs of the pre-tribulation that you are enduring. The left wants to take over your government by force against the will of your people, and against your rule of law. If you have a chance to vote again, you need to vote the radicals out of office. You need peace with law and order, if you want your economy to recover. Pray for order, and a stop to all the rioting and looting."
Jesus said: "My people, it may not seem like it, but America is in a deep recession as the Federal Reserve balance sheet is over $7 trillion to support your banks and businesses. The Federal Reserve is even buying bonds from corporations. Many people are unemployed and their benefits will soon be running out. Now you are seeing more virus cases in your Western and Southern states. You are struggling to open your businesses, but it is still hard to have crowds. It will be difficult for people to get their old jobs back. Pray that your protests settle down, because you cannot get your businesses back when you have looting and fires."
Source: John Leary
Fr. Michel Rodrigue explaines The Events of the End Times
Do you want a quick overview of the end times? Then read "The great events of purification will begin this fall". If you want all the details of the unfolding events, then go to "Virtual Spiritual Retreat with Fr. Michel Rodrigue about the End Times".
The Rosary is the weapon of these times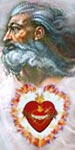 God the Father: "Children, the best way to change the conscience of the world and this country (U.S.A.) in particular is much prayer and many sacrifices. You may not see the effects of your efforts but persevere and do not be discouraged. Use your Rosaries as the mighty weapons that they are. A Rosary said from the heart is more powerful than any weapon of mass destruction. The Rosary is the weapon of these times. Do not let the daily news frighten you. Often, what you hear is not the Truth and only meant to influence your opinions..." (Read more..)
The truth about the Coronavirus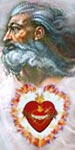 God the Father: "Today, I invite you to realize that this virus - the coronavirus - is no ordinary disease. It has been created from human ingenuity to specifically target the elderly and physically challenged. This is the plan of future generations to purify the human race around the world. It was released into the general population ahead of schedule - by accident. Those in charge were waiting for less capable government officials in your country (USA) to be in office. Nevertheless, proposed harm is being unleashed on the whole human race." (Read more...)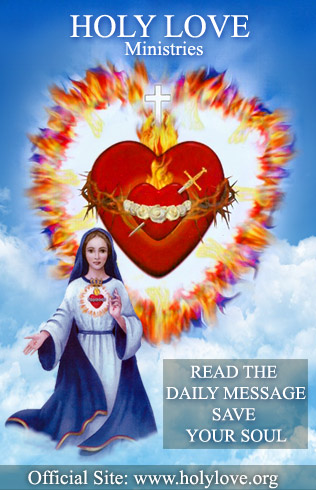 Read the daily messages
Help the Lord spread His voice, time is running out
Please help spread these messages of faith, hope, salvation, collaborate with God's Plan of Salvation. Who helps the Lord save a soul predestine his own, independently from the outcome.