Read all…
Pray for Protection of My Faithful Priests
January 16, 2023 – Jesus says: "My little one, I know you are at work placing my Holy Mother's message on the web, but I wanted to also share with you the needs of my Church, my Bride. Please ask all my beloved Apostles to begin now making a holy Novena with a daily Rosary for protection of my faithful Priest sons. They will be tormented by the coming scourge which will begin taking place when my Words of Consecration are changed.
I invite my Apostles to pray for all their Pastors and Associate Pastors serving in any Catholic Church because the day will come when the Cardinals, Bishops will demand all Priests to use the "new mass" words of consecration. They must not. These masses will be unholy and they must not give in to anyone demanding them to follow this false and deceptive mass.
My Priest will suffer great turmoil and suffering when they witness my Holy Bride being destroyed. I ask my Apostles to begin this daily Rosary Novena today and not to stop. Pray, pray, pray for my beloved Church. Do not let a day pass without offering this Rosary Novena for all my beloved, obedient Priest. Some will be martyred in time. Others will leave the Priesthood.
I ask my beloved Priest sons to begin looking into others areas of the Catholic Rites, there are many. Then pray and discern into what Rite they feel they are being called into. Seek me, I am always here for you my beloved sons. Your Divine Savior, Jesus of Nazareth."
Many in Turmoil Over Their Financial Standing
January 16, 2023 – Mother Mary: "My dear little one, I have come to speak with you this day about strange events that are about to take place in your nation soon (USA). You will see a great many people in turmoil and distress over their financial standing. Your government is pushing along plans to damage normal operations not only in your country but in others as well.
You will see soon more and more people without the basic items needed to survive on their own. Such as food and housing. The cost of living will continue to rise, thus more and more citizens will move into the streets for survival and this means families with small children.
Please America, do all you can to help those in the greatest need now, and in the near future. Everything you do for others will be rewarded beyond your understanding in Heaven. That is all my dear one. Let them know I love each of them too. Your Heavenly Mother Mary."
Source: greenscapular.org
Messages of Holy Love
Prayer given by God the Father to recite each morning at the beginning of your day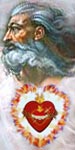 January 31, 2022
– God the Father says: "Children, I come to you today, to dictate to you this prayer which I desire you recite each morning at the beginning of your day... This prayer is peace-giving if you mean what you say in your heart."
"Heavenly Father, today, I surrender to You my heart. Help me to be Your instrument in the world. Cover me with the Precious Blood of Your Divine Son. Guard me against all evil. Protect me from any evil plan Satan may have for me today. Clothe me in Your Divine Will. Amen."
Daily Prayer to Mary, Protectress of the Faith
"Most Holy Mother of God, Mary, Protectress of the Faith, shelter my faith in the refuge of your Immaculate Heart. Therein, protect my faith from any marauder. Expose to me the threats to my faith and help to overcome them. Amen."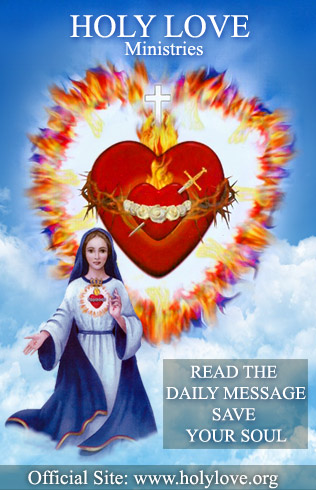 Read the daily messages
Prepare your soul for the End Times, increase and strengthen your faith. Learn and obey the Ten Commandments so that God can protect you and your loved ones from the evil one.
Fear is lack of faith. Fear does not come from God.
Learn to trust in God the Father, Jesus, The Holy Spirit and the Blessed Mother, by reading the daily Messages of Holy Love.
(Read more...)
Fr. Michel Rodrigue explaines The Events of the End Times
Catholics, we are in the Pre-Tribulation, obey the Commandments, go to Confession; receive the Holy Eucharist and pray the Holy Rosary daily to keep your faith and save your loved ones. Prepare for the events that will devastate our planet: plagues, famine, WW3, cataclysms, antichrist's World Order